If you are going backpacking for the first time, there are so many things that you need to consider. You need to ensure that you have packed all the essential things, like extra clothes, shoes, right currency, and a small first aid kit if you are going for an adventure trip.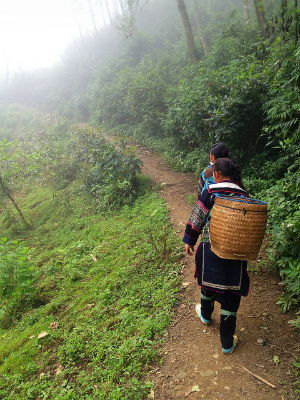 Courtesy: travmonkey
The following are a few tips for beginner backpackers that can make their trip more fun and enjoyable:
1. Guidebook And Maps
When going backpacking for the first time, make sure you download guide books and maps from Thai app store. This way you will have access to the latest maps and guide books. Never rely entirely on mobile applications as you never know when you run out of battery so it is preferable to have a compact guide book and map with you at all times.
2. Short Hikes
Initially you should go for short hikes. Going on long hikes can complicate things. For the first few days it is recommended to hike 3 to 5 miles in a day; this way you will not exhaust yourself before reaching your campsite. Moreover you will have enough time before nightfall to set up your camp and make a decent dinner. Once you have developed a routine you can hike as much as you like.
3. Select a Reputable Campsite
If it is your first backpacking experience, select campsites that are fully established. This way you will not have to worry about storing your food away from animals. Established campsites have animal proof food storage places or boxes. Moreover, these campsites are situated relatively close to a fresh water source.
Make sure you have a portable charger or power bank so that you can easily charge your electronics while backpacking.